Home Security Systems San Antonio
There are several ways to protect your home, office and family, but perhaps the best way is with a San Antonio home security system installed by competent and knowledgeable security professionals.
In the greater San Antonio, TX area, home alarm systems can be found in several reputable places. But for the best home security systems, trust your family's safety to a company that's been around for decades and are known as experts in the home security industry.
ACES San Antonio is known as a leader in home security systems and has reputable installers on staff who can install your security cameras and fully activate your new home security system.
Why Choose ACES?
We are an Authorized HIKVISION DEALER. We are licensed and bonded in the State of Texas to install and monitor security systems. Come on into our shop and talk to a sales rep. We have systems set up in the shop for demo. Call 2108991034 or send us a message today.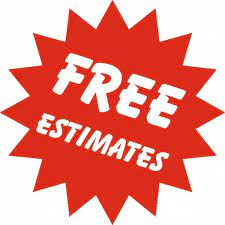 Would you trust the safety of your loved ones to someone less experienced just to save a few bucks? Well you could, but it certainly wouldn't be recommended.
Installing and monitoring systems in San Antonio can certainly protect your house and your family, but having one in your residence can also have a number of other benefits.
Why San Antonio Residents Need a Home Security Systems:
Peace of Mind. Imagine the peace of mind you'll have knowing that your home and your loved ones are protected by a San Antonio security system. A smart home security system with alarm monitoring can really set your mind at ease and allow you to focus on your family, instead of having to constantly worry about their safety.

Home Automation. You can set up your alarm system to work with other electronic devices in the home for full automation using either a remote control or a Smartphone application.

Carbon Monoxide Alert. Your alarm system can also be set up to test for high levels of carbon monoxide, which could prove toxic for those living in the home if it goes undetected for an unsafe period of time.

Increased Home Values. Adding state-of-the-art technology like alarm systems and home security services greatly reduces property crime, sometimes increasing home values in the entire neighborhood. Connected to a San Antonio monitoring center or monitoring station, these burglar alarm systems can make customers and even an entire community in Texas feel safer 24/7.

Monitoring Services. Any state-of-the-art San Antonio security company and system will offer full-time monitoring. Your system is only as good as the technology, the customer service and the monitoring services that stand behind it. As customers and homeowners, you deserve the best of both. Your protection should be paramount and having the best security solutions team behind you can go a long way to ensuring that protection and safety for your family.
Video surveillance of your home can certainly aid in the protection of both your belongings and the people who are most important to you 24/7. San Antonio security and automation is getting better every day, so we encourage you to obtain a quote and make plans today to take a look at San Antonio home security systems and choose a provider that's right for you.
San Antonio security systems can provide you with the one thing that's invaluable for customers and property owners, and that's peace of mind knowing that the people you love are safe and secure in their home.
Home security in San Antonio, Texas is not something that should be taken lightly. Search for an alarm company that's highly rated by the Better Business Bureau, like ACES San Antonio, and then get to work preparing your property for the long-term.
The security of your property and your family is something that should be at the forefront of your mind at all times. So find the solution that's right for you and move forward knowing that the people and the things that are most important to you are protected from harm. 
Install one today for quality protection well into the future!