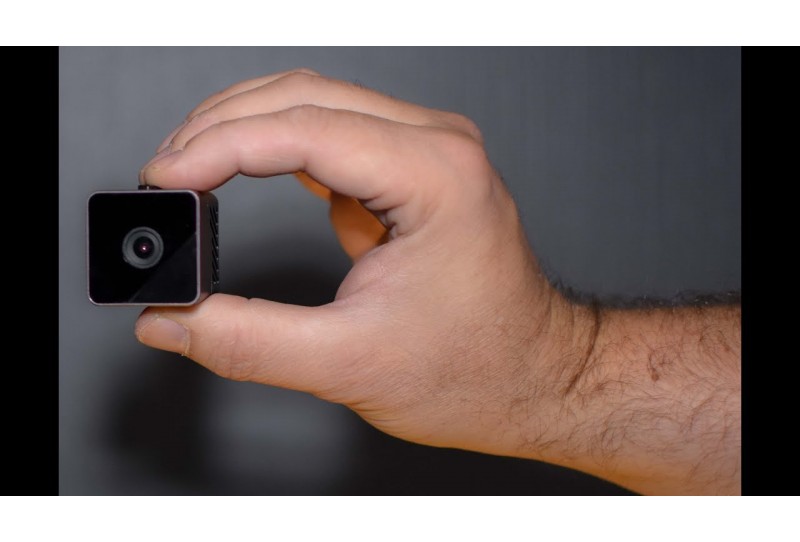 Motion Activated Spy Camera
Why is it important to have a spy camera that's motion-activated rather than one that simply records all the time?
Well for many reasons, but the most important is that hidden cameras only have a predetermined amount of battery life. So if it's recording constantly, it could very well run out of battery power before hitting that crucial moment or moments you want recorded.
For a hidden camera to be effective in the home, it has to work in the way that you want and need it to. Batteries don't last forever, so the best way to achieve this is to have a security camera that's motion activated and will record footage only when you need it to record.
Motion-activated spy cameras are just as the name implies, cameras that turn on and begin recording whenever they detect motion in the room in which they're located. These types of security cameras can save your batteries by only recording footage when motion detection has occurred, which means they can go much longer without having to recharge the batteries.
This type of hidden camera can be placed in plain sight and in many different everyday objects, like a smoke detector, an alarm clock, a nanny cam (in a teddy bear or similar item) and even in a pen or watch. Wherever it's located, just be sure that the camera is pointed in the right direction to record video footage of the people or items you're interested in surveilling.
Motion Activated Spy Camera Features
A motion activated hidden camera for your home or office doesn't have to come at a huge price, especially in today's marketplace where cameras are being made smaller, more advanced and at a much lower cost than in previous years. In fact, if you're willing to conduct a search and compare spy cameras online, there's no reason why you can't get a fantastic product, or products, at a great price.
Many of these motion activated cameras come equipped with wifi connectivity, night vision and all kinds of other features like cloud storage, an sd memory card or micro sd card, a Smartphone app, remote access, high definition video and resolution and many more. Determine what options are most important to you and then find a motion activated hidden camera that will best suit your needs.
How much Motion Activated Spy Camera Cost?
If price is the most important factor, then there are certainly a wide selection of quality cameras to choose from. But if it's extra features and gadgets that you crave, like night vision for example, and you're willing to spend a little extra money, then there's no shortage of motion activated cameras and brands in this price range as well.
The hidden camera that's right for you is out there, you just have to be willing to put in some time to find the right seller and the product or products that are the best price and the perfect fit for your home or office. Something is out there to fit everyone's needs and, with enough due diligence, you'll find the one that's best for you.
As we mentioned earlier, the beauty of a motion activated camera is that it can essentially be placed in plain sight in any room of the home or office, but it won't be noticed unless someone is specifically looking for it. This is great for home security and safety as the camera won't start recording video footage until it senses movement within the room.
In other words, these types of security systems are well worth the price! Link it up to your Smartphone and receive a notification via wifi or your email address anytime your cam starts recording. Think of the peace of mind this will give you knowing that your property is being watched and that there are no safety or security problems even when you're not there.
Is Spy Camera Worth the Cost?
A motion activated camera is a great option for your home or business, with many choices available today to suit everyone's needs. Visit your favorite site or store today to search for an in stock item that will keep your loved ones and your belongings safe at all times.
It can be your own personal "eye in the sky" even when you're not around. So if there are problems, the eye can gather evidence and details on your behalf and transmit them to you in a predetermined manner.
This can prove invaluable in many different ways. So find the spy camera that's best for you and your needs and put it to work for you today.