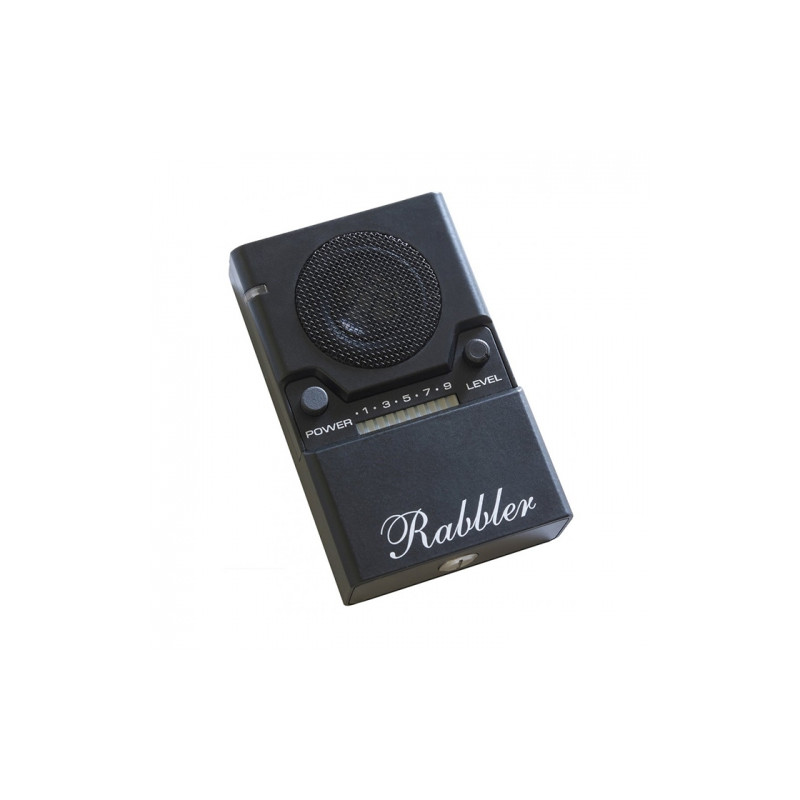  
SPECIFICATIONS:
Devices that are rendered useless by the Rabbler Noise Generator: Voice recorders, radio mic, GSM/3G, bugs, body-carried vid cams like watches, ties, pen, etc., wired mics, any other types of audio surveillance
Weight: .85
Unit size: 2 X 3.25 X .75
Box size: 7 X 5 X 1.5
Indicators: volume, power, level
controls: volume and power
Power: 9volts
Freq range: 300 Hz - 3600 Hz
BOX INCLUDES:
User Manual
Leather Case
Battery: 9volts
Generator
Rabbler Noise Generator by TSCM Counter
Protect yourself against all types of eavesdropping! This device uses a new, speech-like noise which is proven to be more efficient than white noise. The noise uses real human conversation and is very similar to a rabbling noise in a busy public place. Portable and easily transported in your pocket or bag. Can be used anytime you feel like there's a chance that information may leak out.
Secure Transaction. SSL 256 Bit Encryption. 100% Guaranteed Safe & Secure Transaction

FREE UPS Ground 3-5 Days. Items purchased before 3PM CST ship same day

Return policy - All defective items or damaged while in shipment 30 Day Return Policy