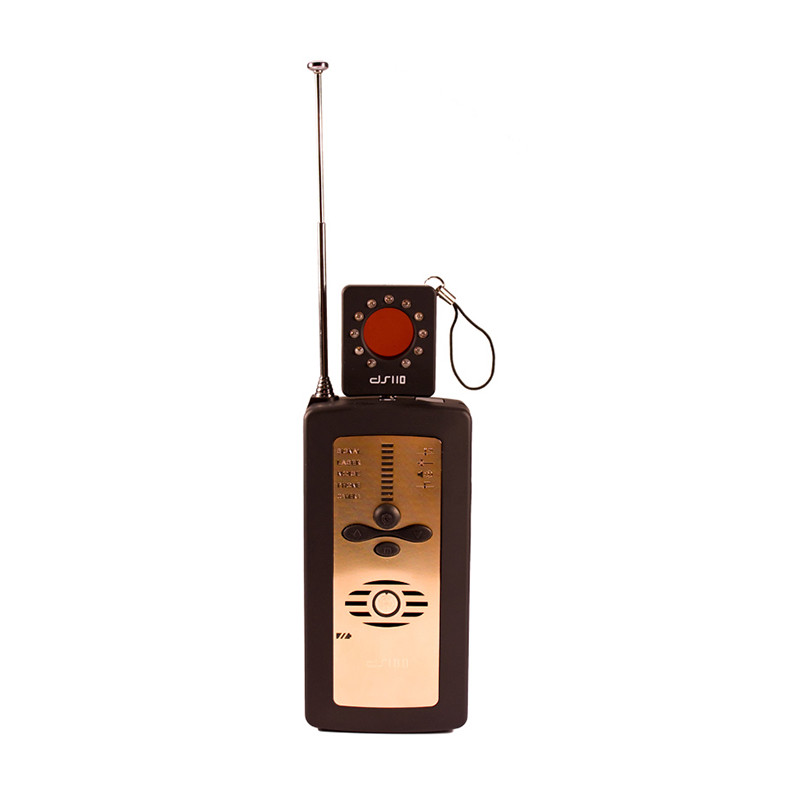  
SPECS:
RF Response: 10MHz -- 8 GHz
Telesecurity - AF Range: 250Hz -- 5KHz
DIM: 5 in (L) X 2.5 in (W) X 1 in (H)
CAN DETECT THE FOLLOWING:
wireless taps with/without VOX
Wireless or hard-wired hidden cams
Wire phone taps even on cable
FAX and Computer transmitters
Parallel and/or series transmitters
GPS trackers (only when device is transmitting signal location)
IP phone and Internet phone devices
Laser taps
CAN PREVENT THE FOLLOWING:
Wire telephone taps
Laser taps
Voice recorder recordings
Parabolic and digital reflector using white noise generator
Defender Complete by SleuthGear
Have you ever felt that someone is spying on you? Why risk it? With the SleuthGear Defender, it can detect even the hardest to find threats. Detect wireless microphones, video and audio transmitter bugs, wireless or wired cams, spy cams and hidden cams! It comes with an advanced technology that will help protect against phone tapping.
Secure Transaction. SSL 256 Bit Encryption. 100% Guaranteed Safe & Secure Transaction

FREE UPS Ground 3-5 Days. Items purchased before 3PM CST ship same day

Return policy - All defective items or damaged while in shipment 30 Day Return Policy