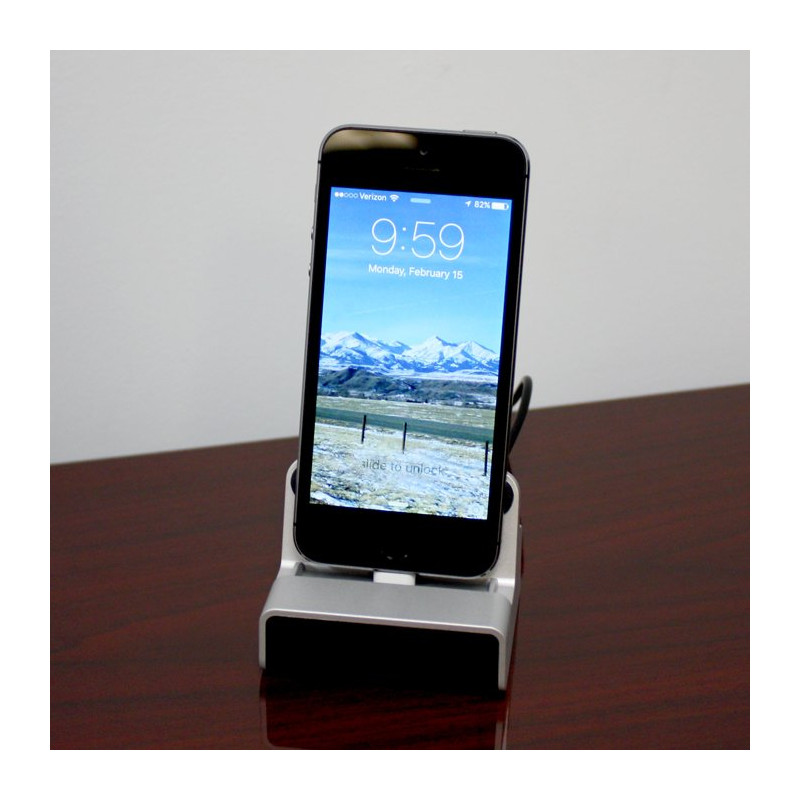  
SPECIFICATIONS:
Sensor: Built-in 1/2.9" Progressive Cmos
Weight: 73 grams
Dims: 71mm X 69mm X 50mm
Power Consumption: 440mA - 470mA (WIFI turned on)
Power Input: DC (5v)
Time/Date Stamp: hh:mm:ss, yyyy/mm/dd
Data Interface: 2.0 Mini USB
Memory: Micro-SD
WIFI: Built-in (IEEE 802.11 b/g/n)
Photo: 2 Megapixel
Frame Rate: up to 30 frames per second
Recording Capability: 1920 X 1080 / 1280 X 720 / 848 X 480
Types of Recording: Auto / Manual / Auto Detect
File Type: .mov, .jpeg
AOV: 78degrees
Focal length: 3.64 mm
Sensor Sensitiviy: 0.03Lux @F2.0
Res: 1080P / 720P
Compatibility: iPhone 5, 6 and 6plus
BOX INCLUDES:
Charger (5v)
USB Cable
Memory Card
iPhone Charging Dock Case Style WiFi DVR
In this device lies a perfectly hidden wifi enabled cam and DVR. This fully functional iPhone charger will let you stream real time video anywhere via a free app. The built-in wifi lets you view, control and download video from your smart mobile device.
Secure Transaction. SSL 256 Bit Encryption. 100% Guaranteed Safe & Secure Transaction

FREE UPS Ground 3-5 Days. Items purchased before 3PM CST ship same day

Return policy - All defective items or damaged while in shipment 30 Day Return Policy