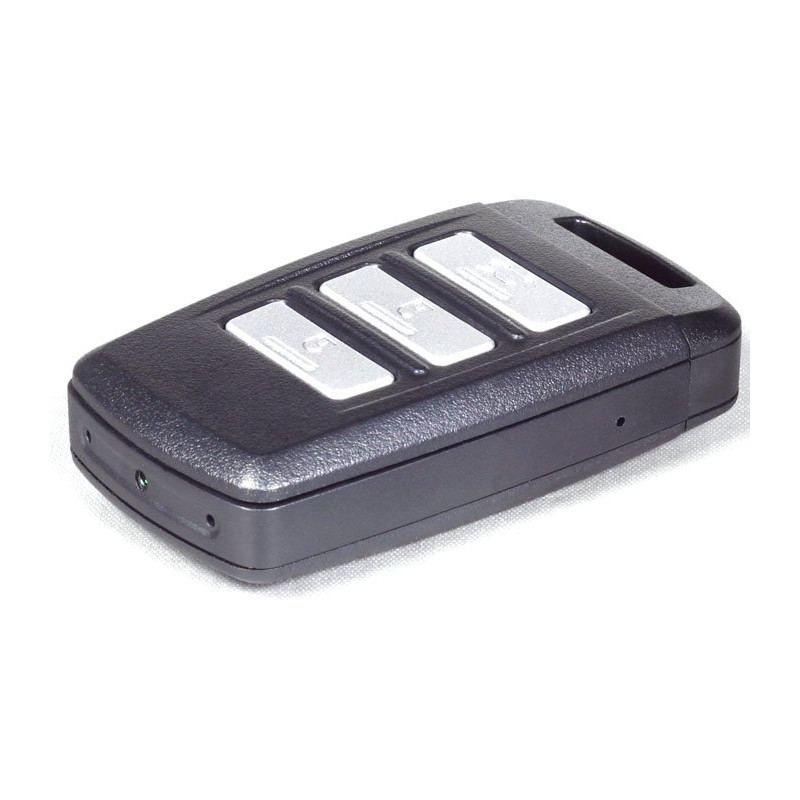  
SPECIFICATIONS:
Sensor: Built in; 1/3 progressive Cmos
Battery Lifespan: 65mins while on continuous recording
Recording time: 16 hours at 1920 X 1080 res using a 16gig memory card
Batt input: DC 3.75 volts / 650mAh polymers battery
Power consumption: 380 - 420 mA (wifi off) -- 80 mA (wifi on)
Power input: DC 5volts
Time/Date Stamp
Data Interface: mini 2.0 USB
Memory: expandable 16gig (SDHC) or 128gig (SDXC)
Frame rate: 30fps
Recording Res: 1920 X 1080
File: .mov and .jpeg
Viewing angle: 66 degrees
Illumination: 3.3Lux at F2.0
Sensor Res: 2592 X 1944
Vibrating Alert for Power on/off, Low batt and recording
BOX INCLUDES:
Wi-Fi Key Chain DVR by LawMate
Whether you want to be always ready to capture the perfect moments on cam or doing some investigations of your own, this device is perfect! Place the device where you want to shoot, download the free app and just have your smartphone and internet ready and voila! You're ready to watch what's happening real time.
Secure Transaction. SSL 256 Bit Encryption. 100% Guaranteed Safe & Secure Transaction

FREE UPS Ground 3-5 Days. Items purchased before 3PM CST ship same day

Return policy - All defective items or damaged while in shipment 30 Day Return Policy